Farm Focus: 2018 Olive Harvest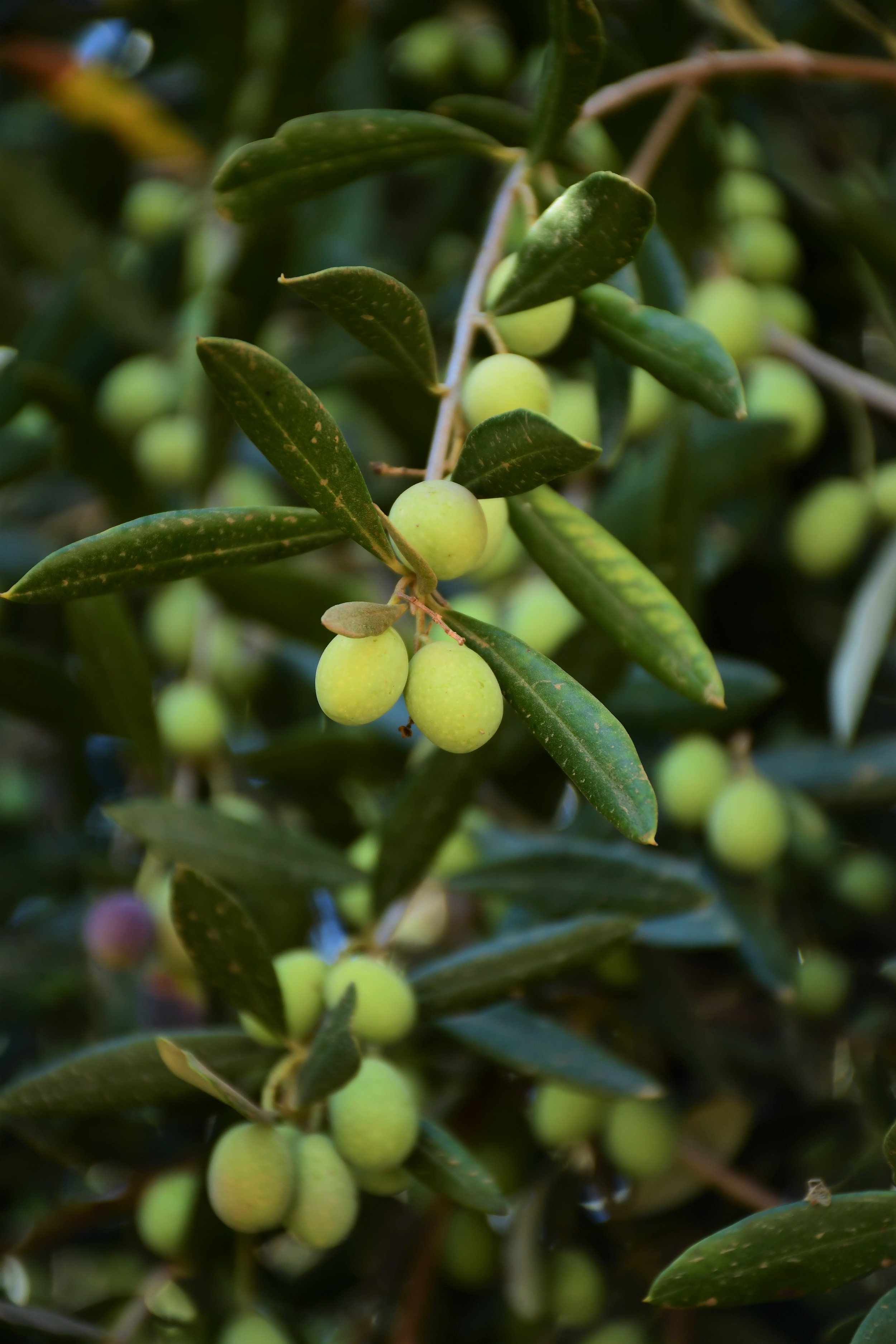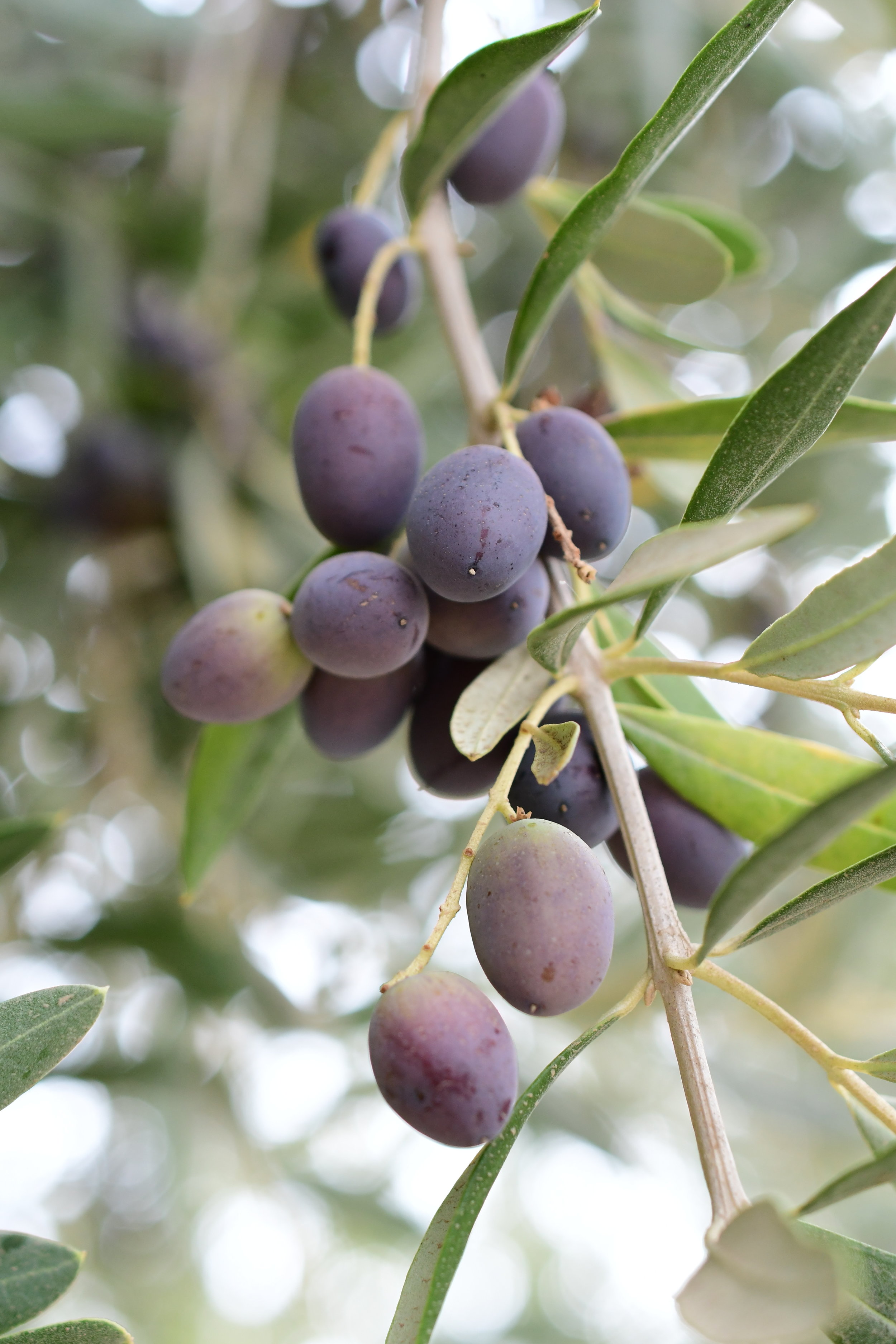 Frog Hollow Farm is a big place and, for those of us that work more in the office or packing shed, we sometimes don't get to see crops through their seasonal cycle, from flower to fruit. Luckily there are a group of beautiful olive trees close by so we get to watch their vigorous growth, delicate blooms and ripening fruit throughout the year. Over the last month the crop was so heavy on these trees that the tree crew propped up all the branches so they wouldn't break! We've been eagerly awaiting harvest day ever since.
Farmer Al and Chef Becky fell in love and dove headlong into learning to grow Tuscan olive oils. They planted Four Tuscan olive varieties—Frantoio, Leccino, Maurino, and Pendolino— which all ripen at different rates. These varieties are harvested simultaneously but each at different levels of ripeness which leads to a balanced, flavorful and buttery oil.
Rachel and I went out to check in with the crew and gather branches to make coronas (crowns) for a farm event this weekend. I asked the guys which they preferred harvesting - peaches or olives. They said they missed peaches because its a lot of work harvesting tiny fruit off of these big trees so luckily the season is short. Picking olives is part harvesting and part pruning so both the ground crew and the tree crew are working together to get it all done. First they use hand saws or chainsaws to cut off the young fruit laden branches from the previous year's growth. Then another group harvests the fruit from the branches by hand. Our olive trees line lots of orchards and roads throughout the farm. The particular row where we were is was next to a block of apricot trees. The guys would take the olive branch and rest it against the apricot branches or a ladder to hold it up while they pulled off the fruit into totes that could be carried over to the cart for Magana to inspect. All of the branches are piled up and will be added to the compost pile so the nutrients go right back into our soil.
Our olives head from our farm to McEvoy Ranch in Petaluma, CA, where they are cold-pressed in to the precious golden-green Olio Nuovo. You can read about our 2017 visit to McEvoy here. Olio Nuovo or 'new oil' is the freshest extra virgin olive oil of the new harvest. It's an Italian celebration of freshly pressed olive oil that's not intended for saving and showcasing. It is a seasonal treat that should be enjoyed right away. Drizzled on grilled bread, the last of the season's tomatoes or, for a unique treat, over vanilla ice cream!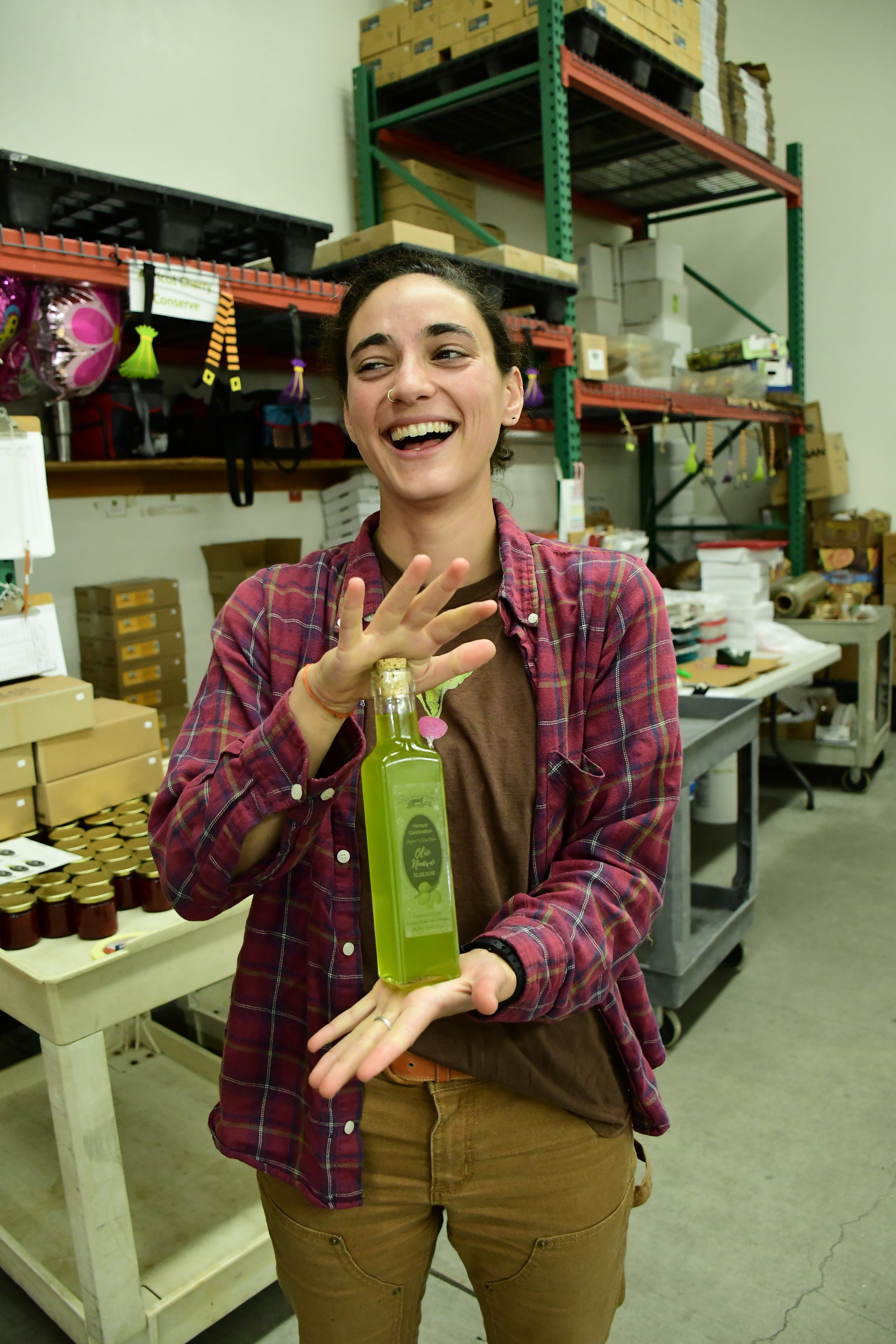 We expect to press at least three batches of oil this year and track the flavor differences as the fruit ripens. Once we get all of our bottling and certification in order we will be sure to let you know when its available in the member store.
Until next time!
Alexa